A very important part of managing a company and its employees is to monitor their productivity and time spent on each task. To measure these indices in a simple way, use the iFlow application together with the Industrial RFID electronic clock-in KIT. This electronic device records the employees' attendance by the minute, and following the recent update, allows RFID card clock-in directly on the project or subproject they are working on.
Want to get an overview of employee productivity?
Project timekeeping through the RFID electronic clock-in kit makes this possible, and moreover, you can track exactly how much time is dedicated to each project. You can easily define projects in the app, and they will be displayed on the device's screen when someone registers their attendance. This functionality is perfectly suited to companies whose employees are not familiar with technology, but want to facilitate the clock-in process.
The simplicity of attendance recording on projects is undeniable. Employees use their own RFID cards to clock-in, and choose the projects they are currently working on from the predefined list of projects and subprojects.
The information is transmitted to iFlow in real time, which generates complete reports with this data. The benefit of this feature is that now you not only know the clock-in and clock-out time, but also the tasks that the employee has performed during this time.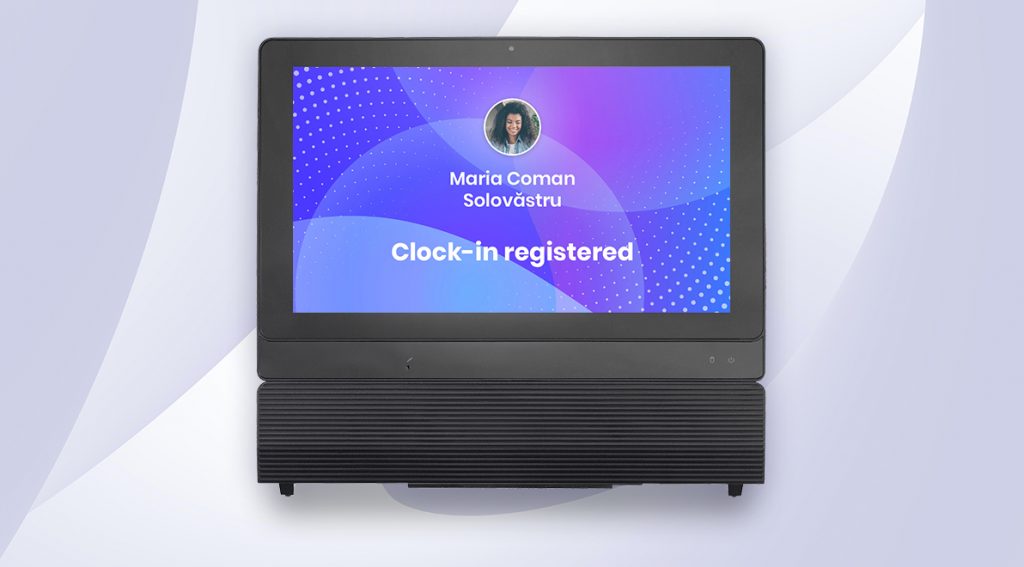 Find out the difference between planning and actual work in real time
The ideal thing would be for each team member to adhere to their planning and deliver the maximum productivity they are capable of. To quantify the efficiency of employees during the work schedule, focusing on projects and subprojects is the right solution. This way you stay constantly informed about the production capacity of each employee.
Want to know how long it takes to complete a task, or whether more resources need to be allocated to a particular project? With iFlow you get this data from the project attendance report.
All information is updated in real time as employees record their attendance on projects, and you can filter them by teams, locations, and projects. These are presented for each employee separately, divided by days, and with the total per month ready to be downloaded and sent to the payroll manager.
Want to learn more about iFlow and how to simplify timekeeping? Schedule an ONLINE discussion with an iFlow specialist at a time convenient for you.