We have been working for a long time to provide a complete and complex version of the application on the iOS operating system. The time has come and we are happy to announce that iFlow is now available to download from the App Store. With iFlow for iOS:
Employee attendance is easily managed through the clock-in and clock-out function
Manage employees, teams and their data
Workload productivity is monitored
Correct attendance reports are downloaded
For iPhone users, a minimum of iOS 14.0 is required to be able to use it without any problem. All iFlow functionalities are also found in the iOS app and users can enjoy the same versatility and speed directly from their phone. It retrieves GPS location and enables real time attendance with time of clock-in and out, and generates conclusive HR specific reports.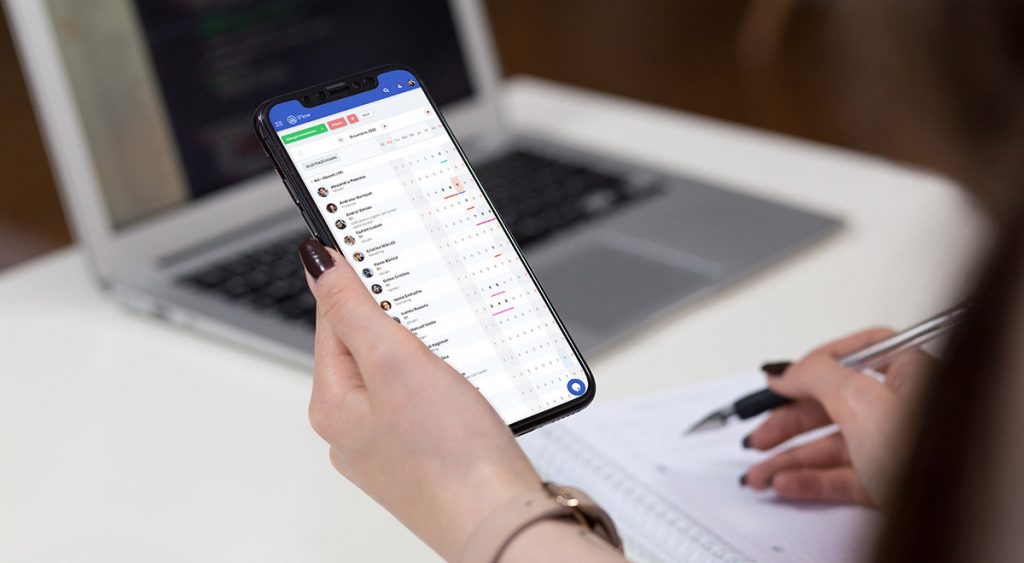 iFlow on iOS for team members
iPhone-using employees benefit from their own accurate and secure timekeeping device. Like the browser version, iFlow on iOS includes all the necessary functionality to log your entry and exit time along with real-time GPS location.
Users can add their own sick leave, holidays, time-off and overtime events, plus more. All of this information is accurately recorded in iFlow and can be easily viewed by the team leader or administrator.
iFlow on iOS for the HR manager
Even from the phone, an HR manager can pull up the necessary information when they need it. Whether he is out of the office for a period of time, he has access to employee data, their attendance or complete attendance reports, contracts, organizational chart and more.
iFlow on iOS for managers
A manager needs the productivity information in his company, ready to view from wherever he is, at any time. Even away on a delegation, he receives real-time data and has useful reports at hand to make decisions even outside the office.
Download iFlow for iOS and enjoy the benefits it brings to your company.