This setting controls the attendance history of employees on the "My attendance" page. This way you can limit the employees' access to the history of timesheets with a simple setting.
This setting has 3 options:
All employees
Admins and team leaders
Amins only
This way, the option you choose will be able to see the history. If, for example,you want the employees from the "Team member" user category to not be able to view the history, you will choose either the "Admins and team leaders" if you want the team leaders to be able to view, or "Admins only" if you want the admin to be the only one to view the attendance history.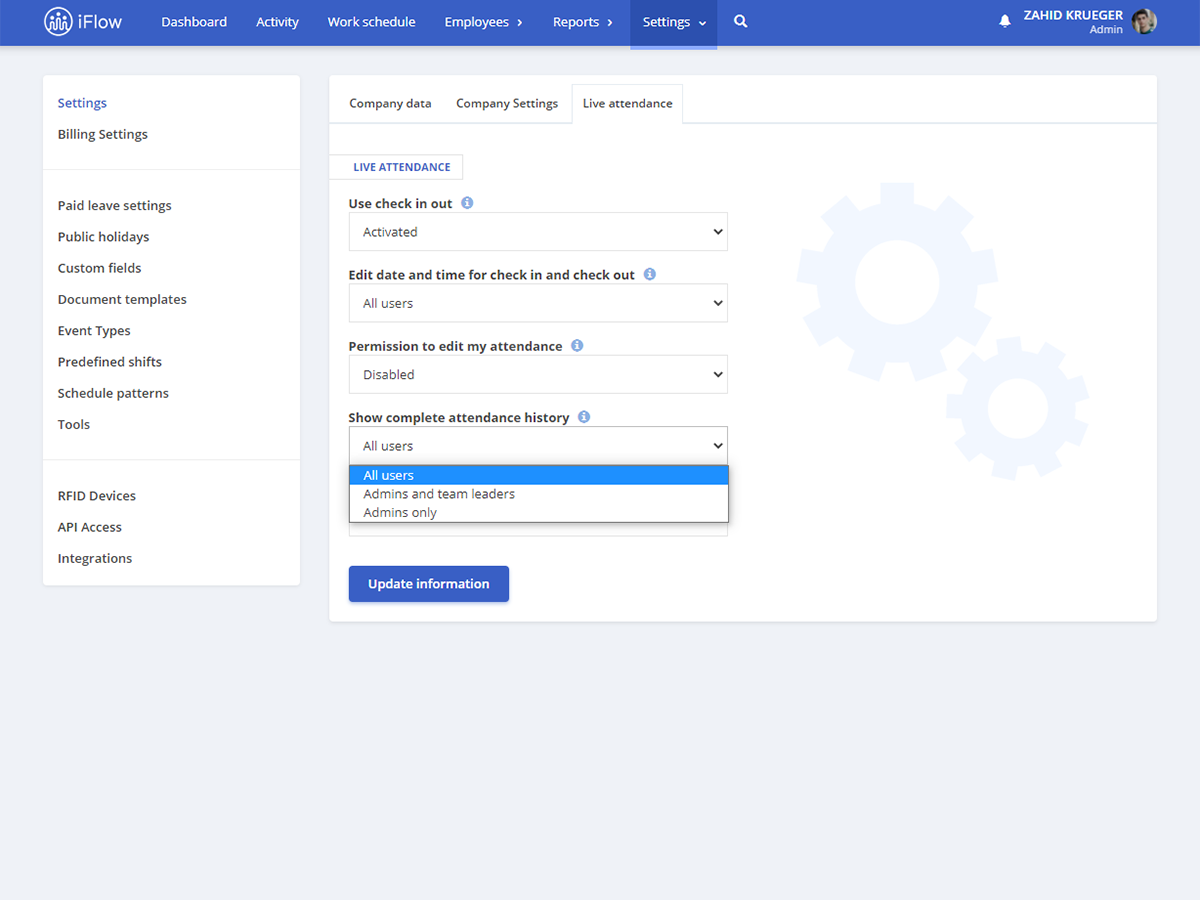 Find this setting by following the steps below:
Main menu "Settings"
"Company" – "Live attendance"
In the field "Show complete attendance history " choose the desired variant
The click on "Update information"