Do you have more work points or does the location where your employees move to change frequently? The functionality of the iFlow application extends to help companies like yours, which have employees working from different locations. From now on it is very easy to plan your work schedule according to the desired location.
Although in the Beta version, this part of the application simplifies the way of planning and keeping track of the monthly timesheet. With just a few clicks you instantly get an overview of the work points that are not covered, so you know if you need to allocate more employees in one certain place.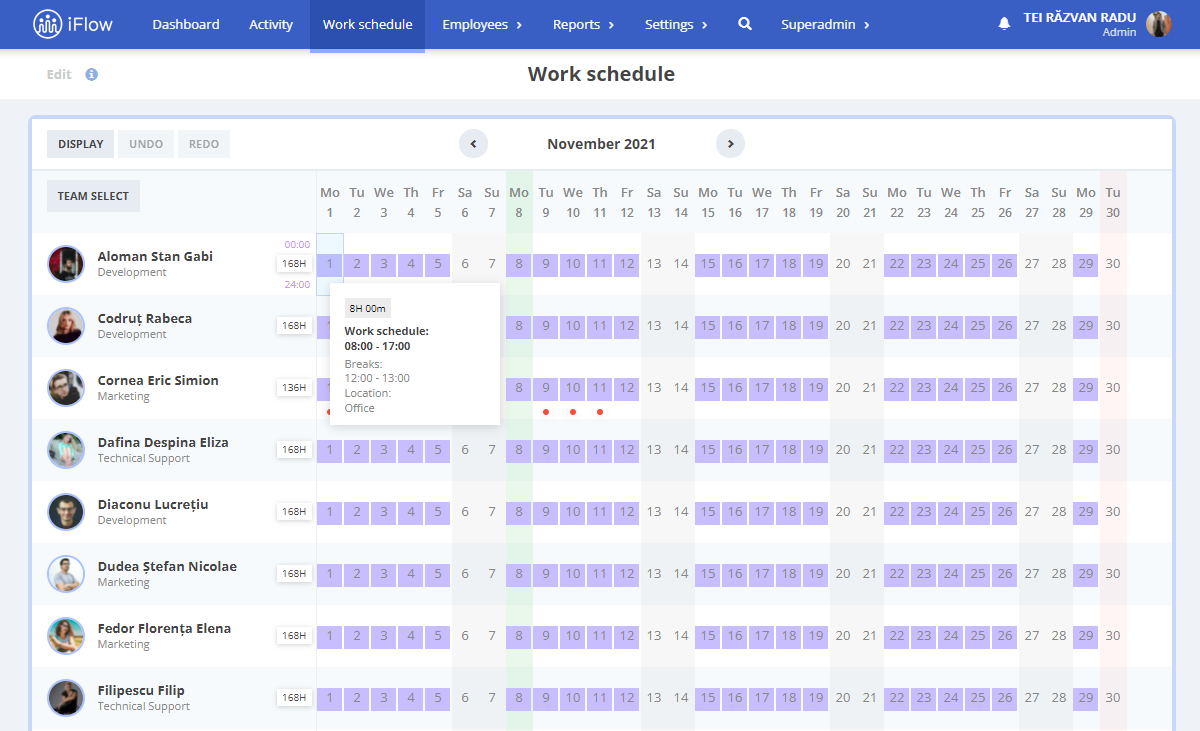 And this is not all! How do you know if an employee didn't show up on time or at the right location? IFlow helps you!
Receive real-time notifications when an employee did not show up for work or checked-in from the wrong location
The application automatically sends notifications to the administrator each time an employee or team has missed the work point or is late for work. From now on you can carefully monitor your employees and how they work. Thanks to iFlow notifications, you find out in real-time when the employee did not check-in, even though he had his work shift planned in advance. At the same time, to help employees in case of errors, the application sends notifications to them also, when an irregularity is discovered with the location they checked in from.
Learn how to set up iFlow notifications in this article.
Read about the other news and surprises brought by the 4.7 update!