The law is constantly changing and with it, the iFlow application comes with the necessary solutions to keep up. Companies are responsible for compiling reports on employee vacation planning for 2022 by the end of this year, and the same every following year.
With just a few clicks, with iFlow you are always ready for a possible control to submit such a report already filled in. Quick and easy, the report is automatically generated based on the total number of days left for previous years.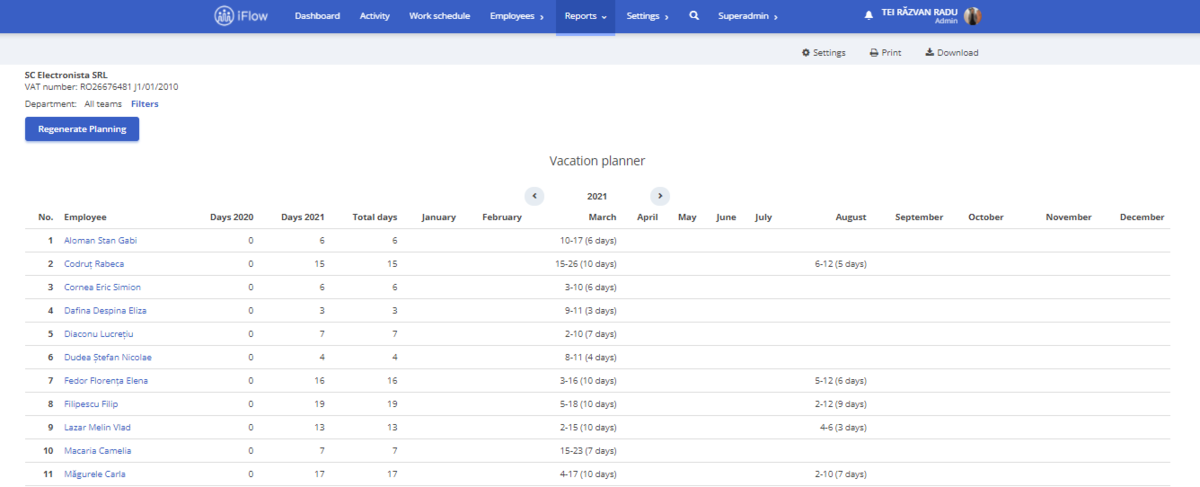 For more details consult our guide or contact us at [email protected]
Read about the other news and surprises brought by the 4.7 update!