Some of the iFlow reports have new settings that are available to all the users who have access to them.
The new settings allow users to select certain columns, additional to the predefined ones.
The reports that have these settings are:
Food coupons
Paid leave
Sick leave
Overtime and time-off
Employees
Employees – contracts
Each report has a list of the columns that can be added. You can find them by clicking on the "Settings" button.
How do you use these settings?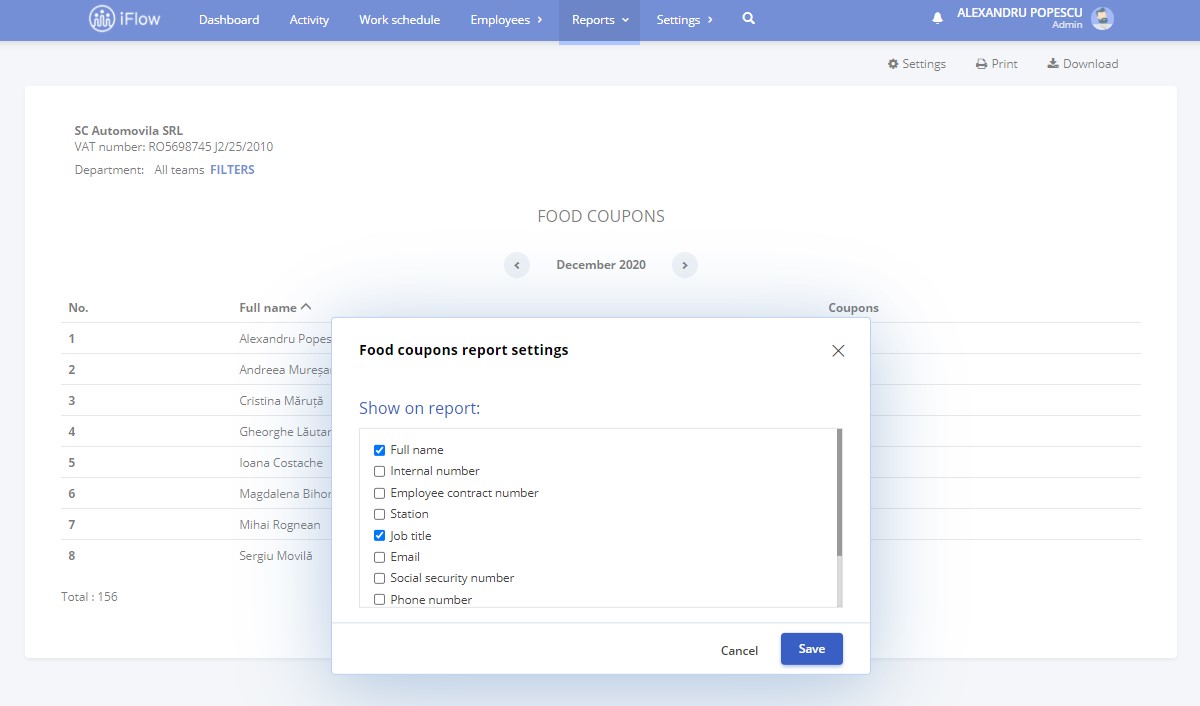 From the main menu Reports
Select the report
Click on Settings from the upper right
Check the boxes for the columns you want to add
Click on Save
The selection will remain saved even if you leave the app.